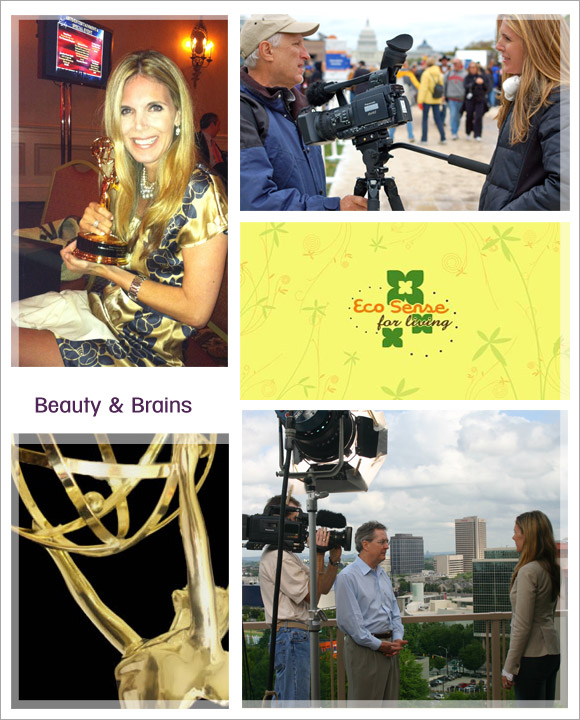 A couple weeks ago I shared some exciting news about my brother Beau's new television program, Beau Knows Outdoors. This week I thought I would give my sister Jennie a shout-out for her Emmy-winning series, EcoSense for Living. The "Green Jobs" episode won an Emmy for the Informational/Instructional category in the 2011 Ohio Valley Regional Emmy Awards. I am so proud of my little sister, and all my siblings for that matter. Each of them have proven to be such an inspiration for me.
Jennie's program, EcoSense for Living, focuses on fresh, everyday ways to live a greener lifestyle. Jennie is the executive producer and host. Her amazing team includes Suzan Satterfield, Allen Facemire and Mary Grace Higgs – all from Salt Run Productions.
Here is the Green Jobs episode for which she won the Emmy. To see the rest of the EcoSense for Living episodes, you can visit this site.